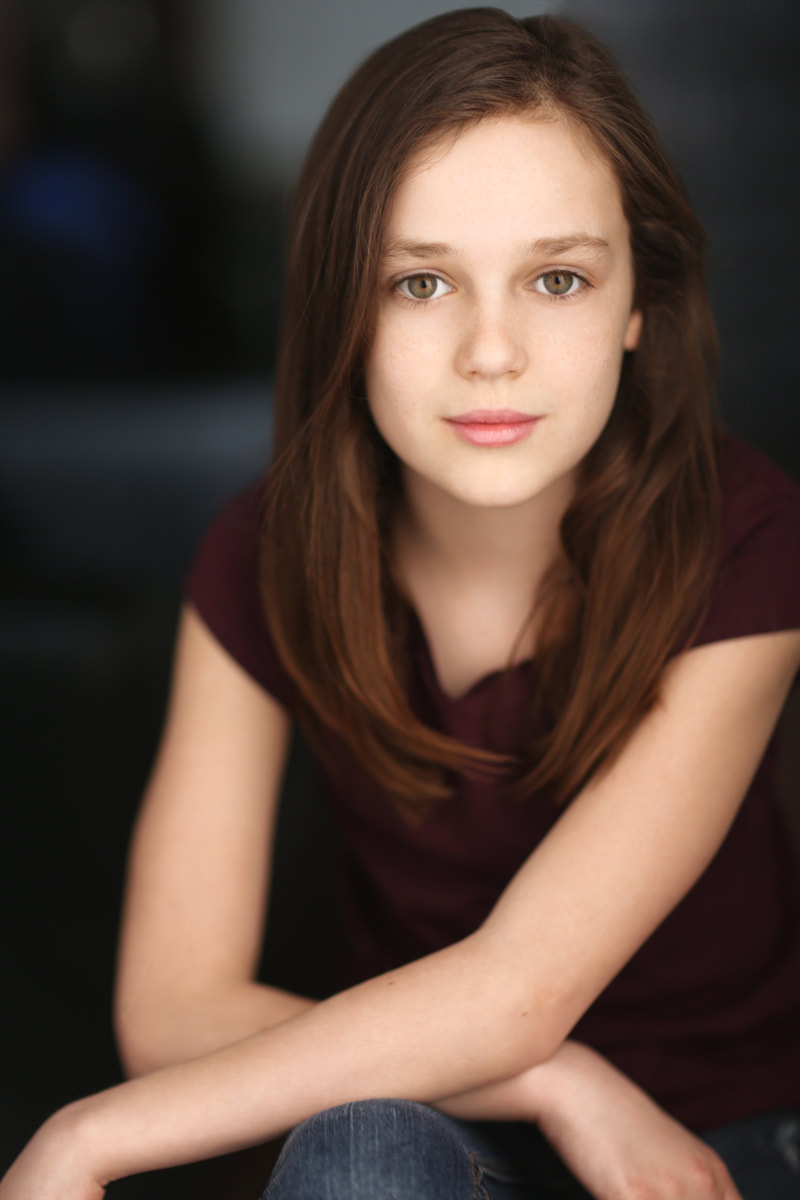 Eleven-year-old actress Sarah Giles is best known for her recurring role as 'Abigail
McGrath-Dufresne
' in the SYFY Channel's paranormal action series "
Ghost Wars
," which is also streaming on Netflix outside the US and Canada. T
he show is set in the remote Alaskan town of Port Moore, which has been overrun by paranormal forces.
A
bigail and her twin sister Isabelle are the daughters of the town's Mayor and have a special connection to the ghosts.
Episode 6 of the series' first season, titled "
We Need To Talk About Abigail
,
" focuses on the search for Sarah's character after she goes missing in the haunted forest.

Sarah began her acting career two years ago after watching her older sister Emily having fun on a film set. She very much enjoys the twists and challenges of playing such a nuanced character on "Ghost Wars."
Her most recent short films include "
Daughters
" and "
Porcelain,
" and she has a role in an upcoming episode of the comedy webseries "
The Actress Diaries
." In addition, Sarah has several commercials under her belt, including an ad for Flintstones vitamins and a PSA about Alzheimer's.
Sarah has spent the past several years training with Julian LeBlanc at the LeBlanc School of Acting in Vancouver. She is particularly adept at memorization and is able to learn her lines very quickly. Her training has only served to heighten Sarah's passion for acting and she aspires to land a leading role in a future feature film.
Off set, Sarah enjoys singing, on-line gaming, biking, swimming, boating, cheerleading, horseback riding and cuddling with her cat, Tinker.
Sarah is available for interviews and personal appearances, upon request, and is represented by Lissa Lloyd of Lloyd Talent at 604-589-7559.


Follow Sarah:
IMDB
Twitter
Facebook
Demo Reel