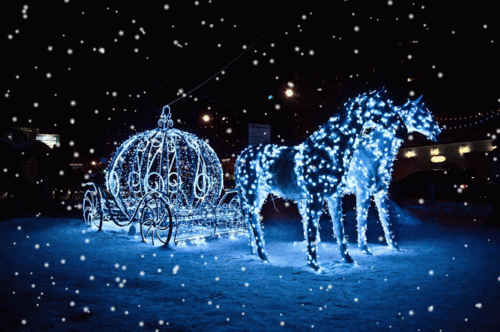 Greetings! This has been a wondrous year...one that has brought exciting changes, new and continued treasured connections and outstanding current and future opportunities for NoodleHead Productions. We are now located in the New York City area and continue to represent clients in Canada and around the world. Our media partnership with Vancouver's renowned Shaw television talk show
eveRIAthing
is stronger than ever and they will soon be streaming internationally on the web to reach a global audience. As we enter this holiday season, we are counting our many blessings, which include each and every one of you.
Our talented artists have received much notoriety this past year for high-profile roles in television, film and web-series in critically-acclaimed productions on major networks, cable channels and streaming services, including:
Dylan Kingwell
in CBS Network's
The Good Doctor
and Netflix's A Series of
Unfortunate Events
;
Karim Fahmy
in Fox's
Prison Break;
Peter Bundic
&
Kaitlin Cheung
in Disney XD's
Mech-X4
; Peter Bundic in Lifetime Network's
Ring of Deception
;
Allison James
in SYFY's
Ghost Wars
;
David Raynolds
voiced the character of Mitchell in PBS Kids'
Ready Jet Go! Back to Bortron 7
;
Joshua Costea
in the crowdfunded television series
Swerve
and short films
Blue Rose
and
The Malt Shoppe
;
Maia Costea
in the short film
Blue Rose
and Just Joy Entertainment's television series
The Actress Diaries
;
Carla Costea
in JOReel Production's short film
Birds
;
Benjamin Arcé
in the Hallmark Channel's
Christmas At Holly Lodge
and the highly-anticipated upcoming television series
La Quinceañera,
he is also recording and releasing an album of original music entitled
Redefined;
Aiden Cumming-Teicher
in AMBI Distribution's
feature film
Beyond The Sun,
which filmed in Argentina,
the short films
Blue Rose
and Pristine Entertainment's
The Glove
. Musician
Ranj Singh
touched us all while giving voice to people affected by brain injury with his single
I'm Still Me
. Peter Bundic, Joshua Costea &
Janette Bundic
have all been recurring hosts/interviewers on eveRIAthing throughout the year and will continue to do so in 2018. Our artists are multiple Joey, Young Entertainer and MICs award-winners for their performances.
Filmmakers
Briana Rayner
&
Jax Smith's
film
The Stakeout
screened at The Whistler Film Festival, where it was selected for the Canadian Short Work Competition and nominated for Best 'Female Directed Short'. Filmmakers
Jax Smith & Meeshelle Neal's
film
Mental
screened at the International Covellite Film Festival and received an award for 'Achievement in Filmmaking, Best Short Form'.
Mental
will also be screening at the 2018 Vancouver Short Film Festival.
Actor and voice artist
Steven Lance
, well known for his roles in
Star Trek: The Motion Picture
and Woody Allen's
Stardust Memories
, is partnering with
The Jam Room Music Complex
, New Jersey's premiere recording and rehearsal facility, to provide a wide array of voiceover services, including acting, narration, animation, impressions for broadcast and industry. NoodleHead Productions will also be providing PR services to The Jam Room and their clients.
Jenn Ashton Art continues to be a force and is grateful for the 16 exhibitions locally and in NYC this past year.
JennAshtonArt.com
DBK Design's wearable art by Debrah Block Krol has shown all over New York City, including The Hamptons, and New Jersey. Her one-of-a-kind hand-painted silk and felted accessories and garments are available online and have made an invaluable contribution to the fashion world.
dbkdesignarts.com
We were honored to assist in promoting the exclusive screening of Adam Nimoy's documentary film about his father Leonard Nimoy, "For The Love Of Spock," last spring at the 2017 Garden State Film Festival. The screening and follow-up panel discussion was hosted by our client, actor Steven Lance. Next year, the 16th Annual GSFF returns to its original home in Asbury Park, New Jersey on March 22-25, 2018, and we look forward to being there to support the festival again.
www.gsff.org
Thank you so much for your continued support. We would like to extend our warmest wishes to you and your loved ones for a peaceful and prosperous holiday and we look forward to working with you in 2018. Happy New Year!
With Gratitude,
Lisa
These are just some of the networks, cable channels & streaming services our talented clients have appeared on, as well as the film festivals that have screened their work:
A Very Vancouver Christmas Original Christmas Music
Order Volumes I-IV Now - All Proceeds Go To The BC-SPCA