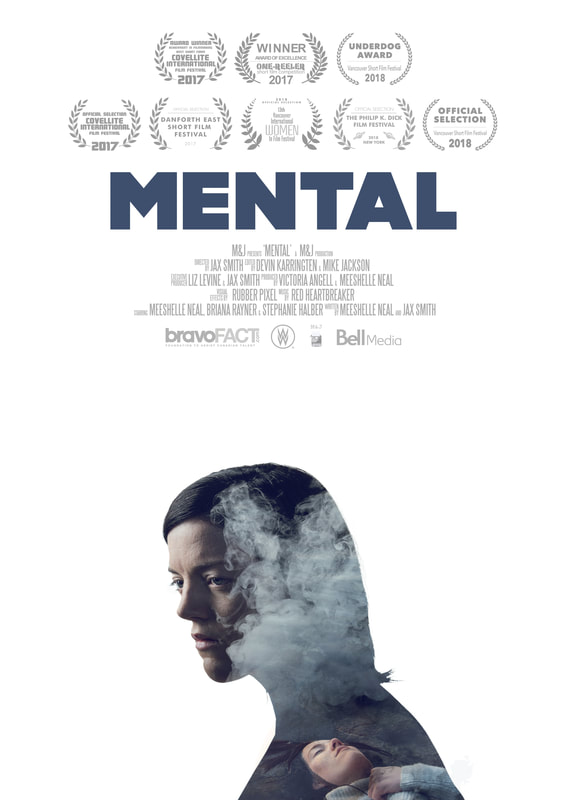 "A dark concept brought to life in a short film through magical visuals," ~ Nick Wangersky, Hollywood North Magazine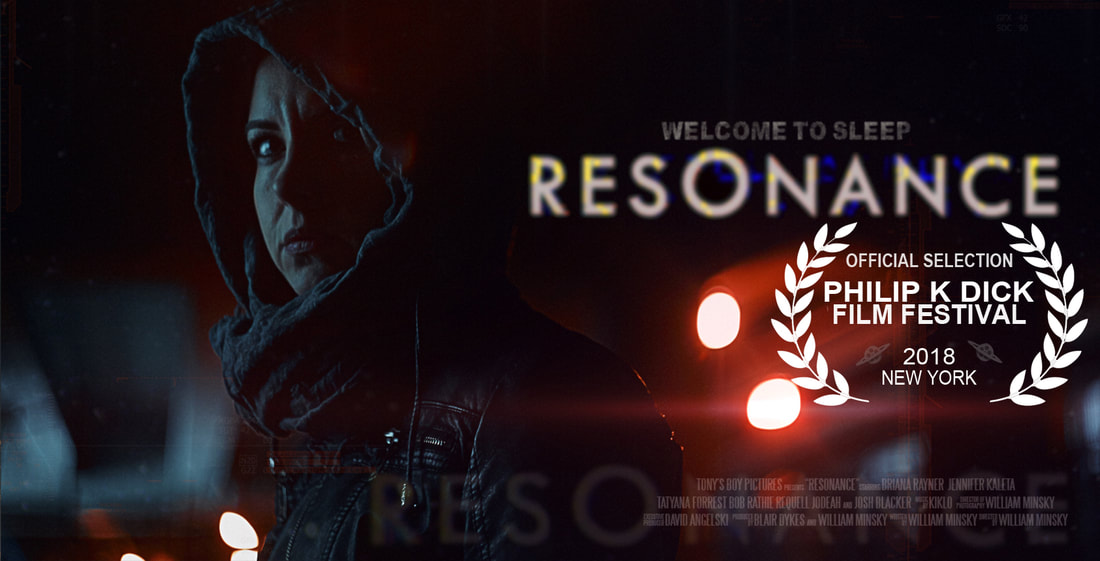 "This film has so much production value. When I watched it, the images and visual effects were unbelievable." ~ Darren Wiesner, Hollywood North Magazine
M&J's (Meeshelle Neal & Jax Smith) film MENTAL and William Minsky's film RESONANCE, starring Briana Rayner, have both been chosen as Official Selections by the 2018 Philip K. Dick Film Festival and will screen at the event in New York City later this month at the Village East Cinema,
189 2nd Avenue in Manhattan
. The Festival showcases "off-the-beaten-path independent visionary sci-fi that provokes and engages a sense of awe and curiosity." Oat Studio's
Neil Blomkamp (Director of District 9, Elysium, Chappie) will be unveiling five new
sci-fi shorts at the Festival.
MENTAL has not only dramatically brought the subject of mental health to the screen, but has been a catalyst for candid discussion among audiences.
It is
is scheduled to screen on February 23rd
from 11:00pm-12:00am.
RESONANCE
is a dark story that lives in a fantastic alternate world while focusing on one person's experience within it, and
will screen on February 24th from 11:00am-1:00pm.
MENTAL Tickets:
https://www.eventbee.com/v/dan999/event?eid=142960551#/tickets
RESONANCE Tickets:
https://www.eventbee.com/v/dan999/event?eid=102360952#/tickets
MENTAL tells the story of Alicia, who sees reality through a dream­like lens of externalized psychotic episodes. Caught in a loop of depression and anxiety she uses prescription drugs to numb herself. Unable to discern what is real and what is imaginary, she finally gives into her inner voice's advice and embraces her biggest fear. Sometimes the only way out is through.

http://www.imdb.com/title/tt6723160/?ref_=nm_flmg_act_1 (IMDB)

RESONANCE follows Aleena Ambrose (played by actress Briana Rayner) as she discovers a darker motivation behind the world of "Luxury Artificial Sleep Centres" and becomes the focus of her own nightmare. The filmmakers' cinematic artistry skillfully immerses the audience in the characters' reality. Imagine a future society in which technology prevents everyone from sleeping. How would you know you were dreaming? No one sleeps. No one dreams. For the past 40 years this has been the norm and no one has really questioned it.
https://vimeo.com/149543740 (Trailer)
http://resonance-movie.com (Official Site)
http://www.imdb.com/title/tt6936572/ (IMDB)
http://hnmag.ca/interview/exclusive-r-e-s-o-n-a-n-c-e/ (Hollywood North Mag)
​
MENTAL premiered at the 2017 International Covellite Film Festival last September, where it won the award for 'Achievement in Filmmaking, Best Short Form.' Directed by Jax Smith, MENTAL was written and produced by Meeshelle Neal, who also stars in the film. The duo received a BravoFact Award for the film as well. Since its premiere, the film has gone on to earn industry accolades and multiple awards at the following Festivals:

Official Selection of the Danforth Short Film Festival 2017
*Winner of 'Award of Excellence' One-Reeler Short Film Competition 2017
Official Selection of the Vancouver Short Film Festival 2018
*Winner of Raindance Vancouver's 'Underdog Award' 2018
Official Selection of the Philip K. Dick Film Festival 2018
Official Selection of the International Women in Film Festival 2018
All of
MENTAL's
interiors were shot at Beatty Street Studios in Vancouver, after the filmmakers lost their original location just two weeks before filming.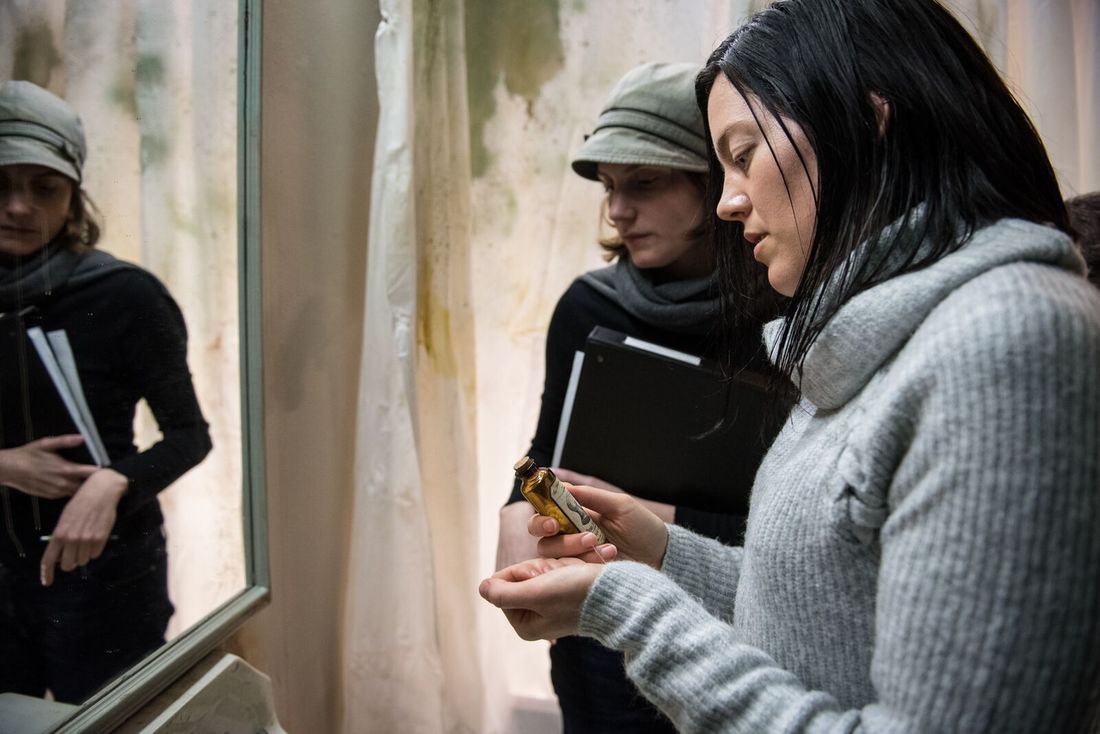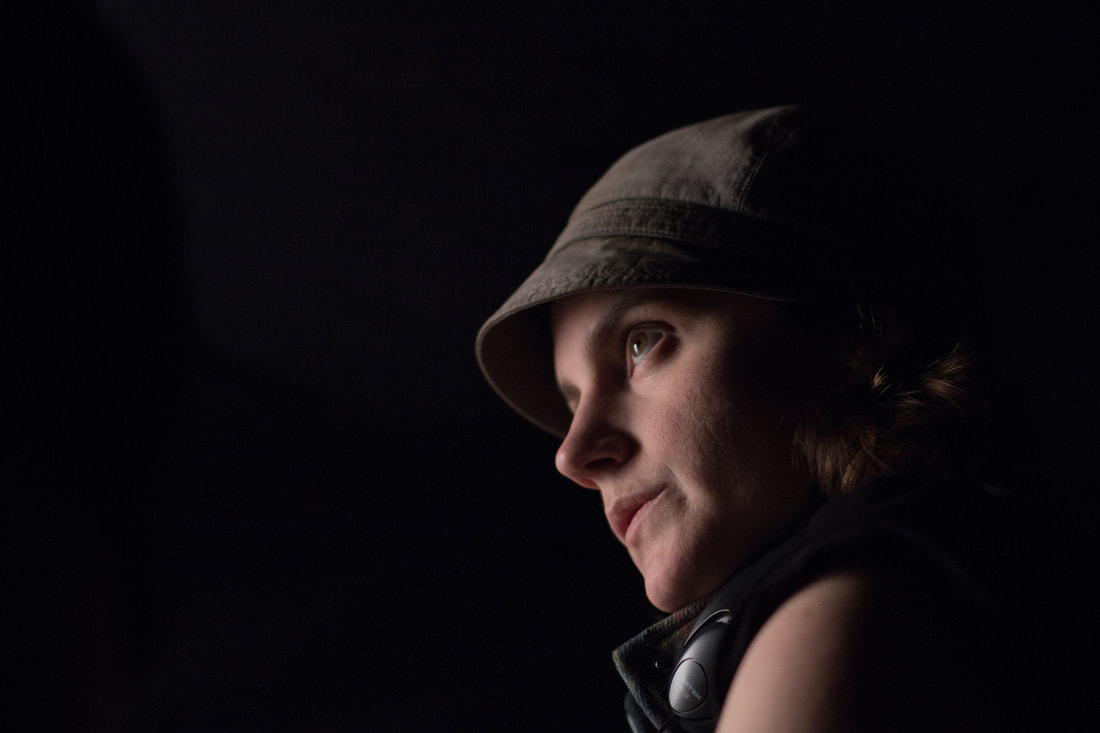 About Jax Smith
Jax Smith is the creator of the TV series, DEFECT (*Screencraft Fund's Fall 2017 quarter finalist).

In 2016, she directed two short films, MENTAL (*BravoFACT recipient, winner of Covellite International Film Festival's 'Achievement in Filmmaking Short Form' 2017, One-Reeler Short Film Competition's 'Award of Excellence' & Raindance Vancouver's 'Underdog Award' 2018) and THE STAKEOUT (*Nominated for 'Best Female Directed Short' at Whistler Film Festival 2017 & winner of One-Reeler Short Film Competition's 'Award of Merit').

Previously she directed projects for First Star, World Wildlife Fund and The Projecting Change Film Festival. Her work has been showcased on CBS, The Knowledge Network, Urban Rush and featured in The Vancouver Sun and The Province.

Jax is half of the writing duo, M&J with Meeshelle Neal. (*see M&J's bio below)
About Meeshelle Neal
Meeshelle Neal is an award-winning filmmaker. She wrote, starred in, and produced the award-winning short films THERAPY (2011) (*Winner of Audience Choice) & MENTAL (2017) (*BravoFACT recipient *Winner Achievement in Filmmaking *Winner Award of Excellence *Winner Underdog Award). As well, she is the director of the short film CHECK (2018) (currently in post).

Leo nominated, Meeshelle enjoys being a highly proactive member of the Vancouver Film and TV Community.

THERAPY (http://www.nsi-canada.ca/2012/06/therapy/) tackled mental health so well that it is now being taught in a curriculum in France. NSI wrote [about Therapy], "It's a pretty intense short film and not for the faint of heart."

Meesh is one-half of the writing duo, M&J (*see M&J's bio below).
​
About M&J
M&J are experienced on both sides of the lens and, together, created the award-winning short film, MENTAL.

They have been hired to write features, shorts, and treatments and have several TV series, short films and feature film concepts at various stages of development (including shopping agreements).

Their series, HEARTMATTER is presently in development with Random Bench Productions.

Their feature film script LIVING WILLS was a Fall 2017 ScreenCraft Film Fund quarter finalist as well as their short film OUT with Danielle Braund.

Both served on the board and are active members of Women In Film & TV Vancouver.

M&J run 'Creative Services' for Jeb Beach & Associates. They are thrilled to support and nurture the creative endeavours of their students and consults.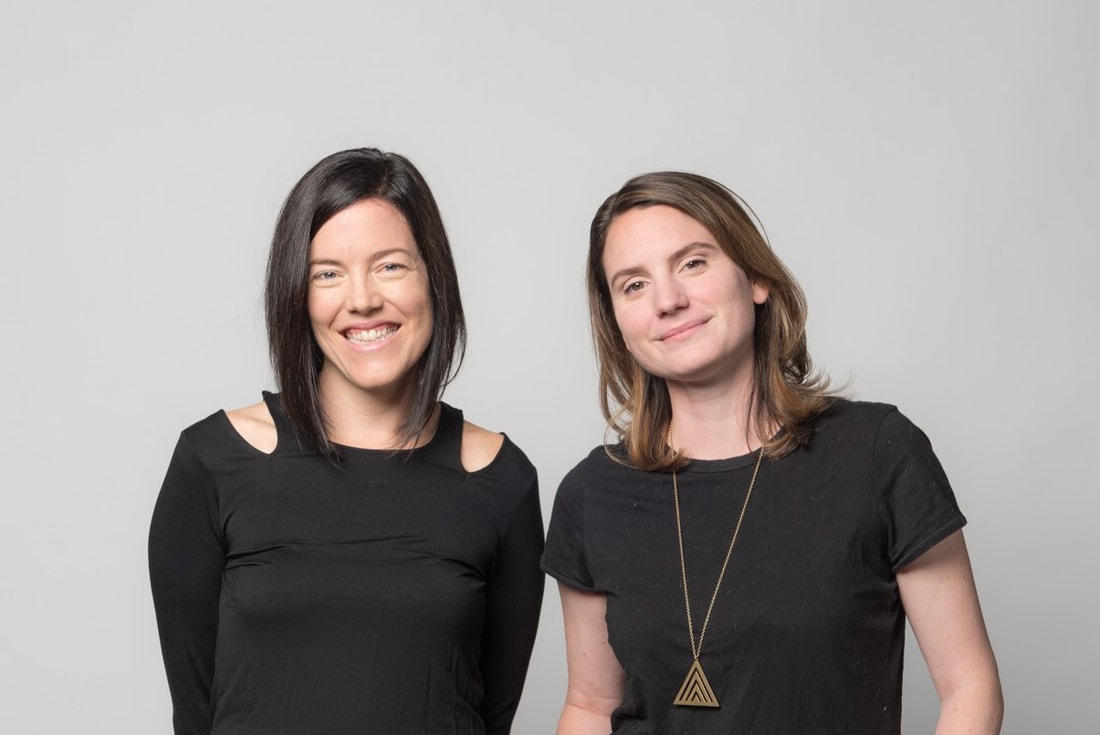 M&J: "Two wildly talented young filmmakers," Liz Levine, Random Bench Prod.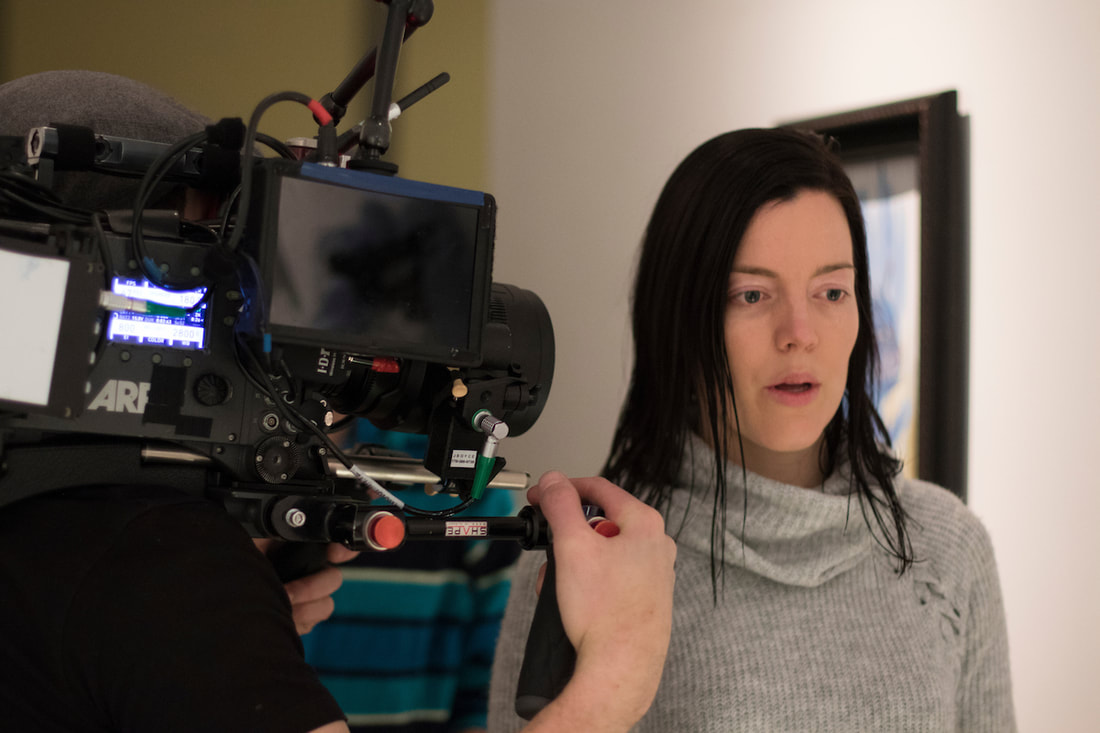 MENTAL Length: 11:07

Credits: Directed by: Jax Smith

Executive Produced by: Liz Levine & Jax Smith

Produced by: Victoria Angell & Meeshelle Neal

Story by: Meeshelle Neal

Written by: Meeshelle Neal and Jax Smith

Cast:
Meeshelle Neal
Briana Rayner
Stephanie Halber

Posters: Devin Karringten
RESONANCE was a true labor of love and was shot in just three days, with the help of a skeleton crew. Director and Cinematographer William Minsky went to painstaking lengths to find locations that supported his idea of the character's world; choices that came from a place of both story and photography.
While shooting RESONANCE, the filmmakers were faced with the usual hurdles involved in filmmaking, with the additional challenge of building a world on a "pack of gum budget." Their goal was to build a visual universe not based on technology, but one of tone and feeling. Finding ways to evoke a "visceral reaction from a story foundation." Due to a schedule push, the film was shot when Rayner was eight-months pregnant. Rather than change the script, Minsky took this as an opportunity to show a pregnant woman going through her daily life without making the focus of the story about her pregnancy.
Local composers and creators KIKLO built and original score for RESONANCE based on sound and tone more than music and added an incredible layer to the film.

About William Minsky -
Writer/Director/Director of Photography

William Minsky was raised on the Canadian prairies and now calls Vancouver home. A camera assistant, writer, editor, and cinematographer and father, he has found a great love in telling stories with the camera. An early appreciation for grit and simplicity merged with a passion for genre gives his work a varied spectrum. Having worked with incredible DOP's and directors in his daily work as an assistant has only fuelled a need to tell stories and explore styles and work both familiar and strange. Along the way such projects as "The Movers Show" and "The Tallest Detective" show a great variation in look and feel. Minsky has been fortunate enough to find some kindred spirits that made it possible for him to again delve into a rolodex of ideas he brought to projects like Crazy 8's Success story "Kindergarten Da Bin Ich Wieder" and "Conversations With My 2yr Old" and then completely shift gears and style for work like RESONANCE. Described as "perfectly tolerable," Minsky is looking forward to many future upcoming projects to add his unique style to.

About Blair Dykes – Producer
For over a decade, Blair Dykes has been directing and producing independent films in Vancouver, BC. Despite this, he is still No One Famous.
About Briana Rayner – Lead
​
Briana Rayner is an improviser, actor, voice artist, and classic typewriter enthusiast. She's the Co-Artistic Director at The Instant Theatre Co, the taller half of the improv duo Virginia Jack, and a regular at Vancouver's Queerprov show. Recent credits include "The Flash," "The Girl's Guide," and the short films STAKEOUT, MENTAL and RESONANCE. She won 'Best Actress in a Short Film' (Macabre Film Festival) and a Leo Award nomination for her work in "Bruised." Briana spent five years as a dedicated clown-doctor in a long-term care facility telling purposefully bad jokes, singing songs, and tripping over her feet. In her spare time, she likes to bake and watch shark attack videos.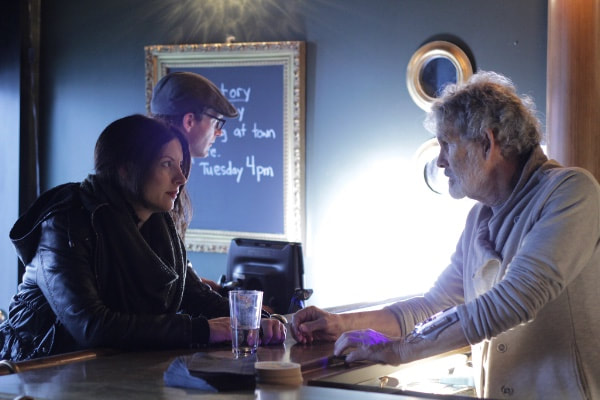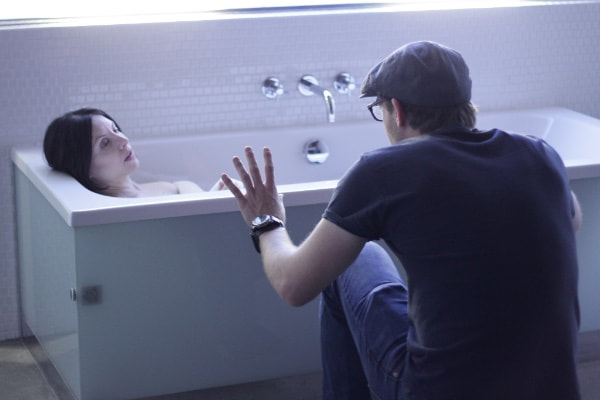 RESONANCE

Length: 21 Minutes

Credits:
Directed by: William Minsky
Written by: William Minsky
Produced by: Blair Dykes & William Minsky
Cinematographer: William Minsky

Cast:
Briana Rayner
Jennifer Kaleta
Tatyana Forrest
Josh Blacker
Bob Rathie
Allyson Grant
Requell Jodeah

Posters: William Minsky